Being a minority in the United States poses a challenge every day, but being part of a minority population in other parts of the world could be a humiliating experience. I have learned that people will criticize no matter how popular or educated someone is. They will find your deepest fears and control your thoughts to make you feel like you are less than them. For this reason, I have decided to study Global Health in conjunction to minority populations, social networks and HIV. "India has an estimate of 5.1 million people infected with HIV (UNAIDS, 2004), and Mumbai, the capital of the western costal state, has some of the highest rates of HIV in the country" (Hernandez, A. L., Lindan, C. P., Mathur, M., Ekstrand, M., Madhivanan, P., Stein, E. S., … & Jerajani, H. R., 2006). As research revels, there is a reason why AIDS statistics are high in India, I choose the series "GAYCATION" because it allows viewers to understand the many reason why minority population continue hiding in the shadow of society.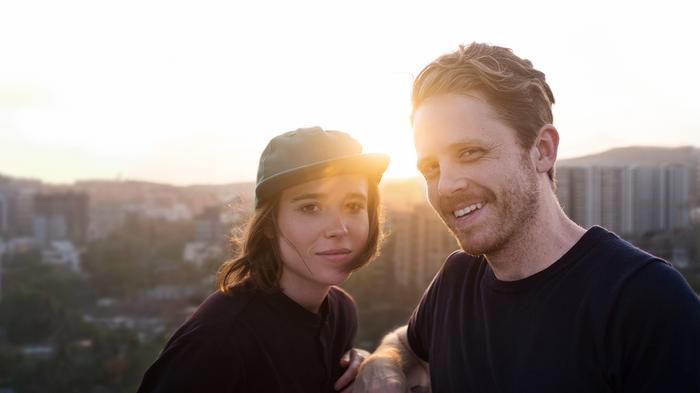 On March 4th 2016, VICELAND channel passed a show with Ellen Page and Ian Daniel. The show was based on the life of MSNs in India as well as their feelings towards both the current laws and treatment they receive. As we know minority populations in India are a taboo and are not accepted in all regions of the country. In this episode, the characters visit several parts of the country, and while watching it I was particularly attracted to Mumbai. Mumbai seems like an open-minded place, where minority populations are somehow free to express what they feel and talk about their relationships openly. As mentioned by the creator of "Gay Bombay"," in this region being queer is being part of a community, family, friends and work" (Parmesh Shahani, 2016). This opens the question "if Mumbai is seen with such openness then why are there laws that have been created to denigrate and reject the minority population?
Section 377 of the Indian Penal Code reads as follows: "Whoever voluntarily has carnal intercourse against the order of nature with any man, woman or animal shall be punished with imprisonment for life or with imprisonment of either description for term which may extend to ten years, and shall also be liable to fine" (NACO). What does this mean? In my opinion it means that there is no freedom for minority populations, it shows a flaw and contradiction in their democratic system. Such is the reason why I am conducting the type of research I am doing in India. Not only will it allow me to connect to people and understand how they think but also understand what are the reasons for the lack of support towards MSM, transgender and other mistreated communities. At the same time, this will be a way of helping the greater population to find and create social networks for minorities, helping them find a safe place, especially for those that have contracted HIV.
It is also interesting to note how MSM have some kind of liberty when it comes to the queer life in Mumbai, but as mentioned in the documentary the WSW community is not as free. Because being a WSW consists of being a woman, a gender that is treated less than men, they experience greater rejection in this part of the world. In the documentary, this group is in the shadows of society for they are not accepted by neither other communities nor their families due to their gender identity. We need to understand that India is a country where women are raise for the sole reasons to procreate, cook and take care of their husbands however some do decide educate themselves
Being part of a minority population is a stigma in India so much so that some even face social networks that believe this is a "treatable" condition so much so that organizations have been created for such purposes. Many families use these services to control members of the community and supposedly change the sexual preferences It is absurd to think that someone's sexual preference can be cured. The type of organizations we do need are the ones that help minority populations to feel safe and part of this world.
In conclusion, it was a great documentary created by VICELAND channel. It opened my eyes to focus on my research and help those in disadvantageous situation. I think that going to India will be a great experience! I believe people will see how important psychological studies are to find information needed to build new ideas. India is not the only country in need of help, but my purpose in this Global Health Study is to find a way to create safe places for those excluded from the community, including HIV carriers. People may think that there are other serious problems around the world than giving priority to minority population, but in reality, not giving rights to these communities is giving others the opportunity to keep denigrating and treating others poorly.
Reference
Hernandez, A. L., Lindan, C. P., Mathur, M., Ekstrand, M., Madhivanan, P., Stein, E. S., … & Jerajani, H. R. (2006). Sexual behavior among men who have sex with women, men, and Hijras in Mumbai, India—multiple sexual risks. AIDS and Behavior, 10(1), 5-16.